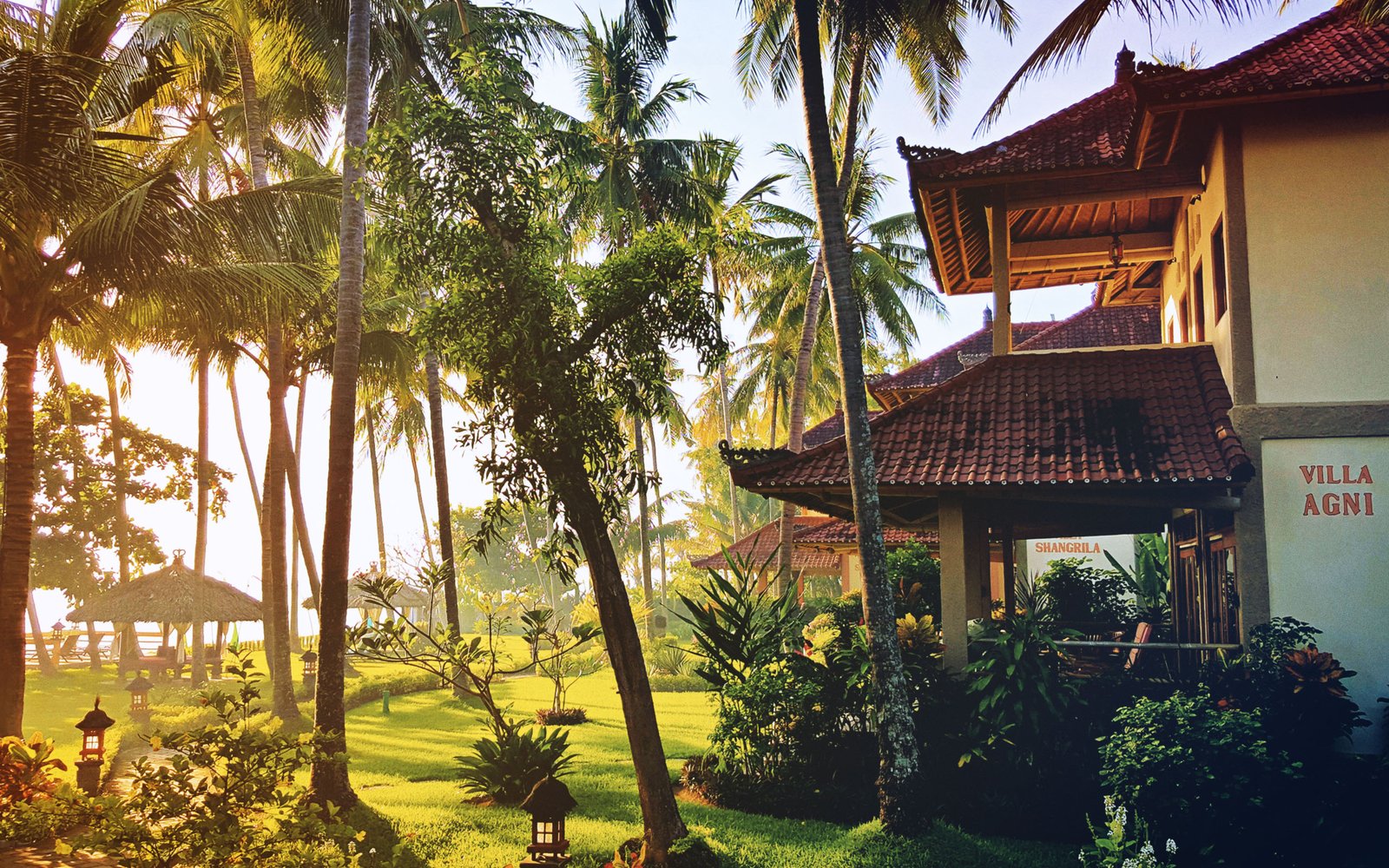 Accomodation
at Holiway Garden
RESORT
Situated in a tropical garden of paradise along the north coast of Bali, directly on the Bali seafront, you will find the 18 villas and 7 bungalows of the stunning oceanfront Holiway Garden Resort and SPA. Coconut trees, mango and cashew trees offer…
VILLA
Balinese architecture combined with old Feng Shui principles, Eco concept western technology and quality furnishings are the basis for real living indulgence in our villas. The building materials were chosen based on constructional biological and…
SUPERIOR-ROOM
Our superior rooms are separate accommodation units within a villa (2 per villa). The rooms are of equal standard to the bungalows and have their own private terrace and ensuite.
BUNGALOW
Our 7 detached bungalows, following old Feng Shui principles, are situated close to the pool, restaurant and ocean. We offer you the perfect place to dream your days away, admire the beautiful garden of paradise or gaze at the open ocean.
CATERING
Our 'Baruna' Restaurant is situated directly by the sea and offers breath-taking views of the ocean. The sun terrace is an ideal location for early-birds to experience a unique and unforgettable sunrise with an occasional sighting of dolphins, to…
SPA
Find your inner balance at our enchanting 'Lotus' SPA under the skilled hands of our beautiful Balinese therapists with many delicious options to help release tensions and create a sense of peace and well-being.
POOL & BEACH LOUNGE
The pool - the blue lagoon of our resort is a meeting point, chatting area and swimming pool facing the ocean with plentiful sun loungers for your convenience. The beach lounge – a relaxing space with sun loungers on white sand under palm trees…